Innovative Manufacturing Services operates within a broad spectrum of solutions with conveyor systems challenges. With 137 combined years of experience, we take conveyor design to the highest level. When we come out to your facility and give you a custom evaluation, you will get nothing short of attention to detail and the relentless pursuit of customer satisfaction. IMS has delivered and will continue to deliver more than what our customers expect.
When you work with IMS, each customized project is delivered to your business with support from the integration group. Our staff is experienced in many different industries with different products. We understand you may have a need that is unique.
What Makes Us So Different from Any Other Company?
We evaluate your business material handling needs with your challenges, and goals in mind.
We design a conveyor system to meet those challenges through a design process, and we are there with you through the integration at your factory.
Our experience with different industries has provided our team a vast exposure to many products and we bring that experience and knowledge to you.
137 years combined conveyor equipment design experience within our team.
Matrix, a division of ProMach needed a custom-built spiral conveyor. They reached out to several other companies and all but one company declined the project. Simply put they declined because the project was too complicated. What happened when Matrix reached out to IMS?
Here Is What Our Customers Are Doing with IMS.
When Matrix came to us with their complex situation, we accepted the challenge. We worked with their team and designed the first of its kind, dual spiral conveyor equipment. Matrix received spiral conveyor equipment by Carryline USA that was as unique as the challenge.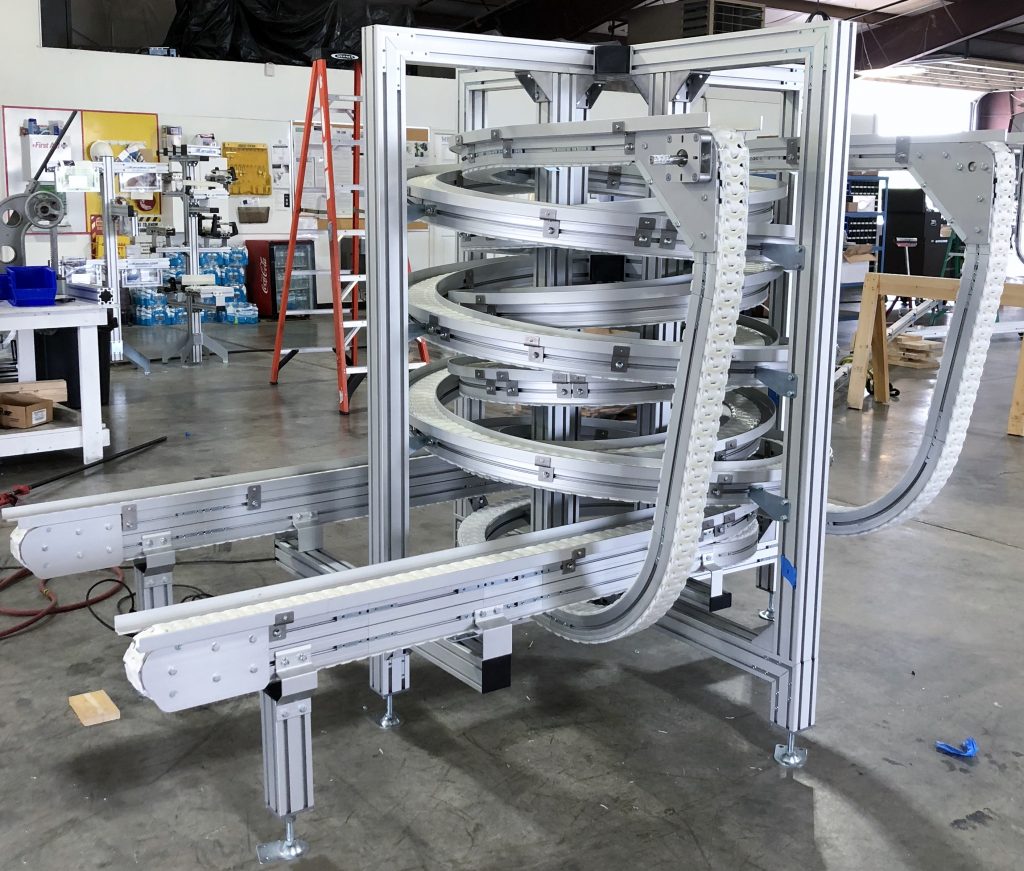 With easy installment and integration, Matrix's new spiral conveyor equipment was a success! It was designed with dual lanes. Both lanes doing a vertical elevation change but with one conveyor running clockwise, and the additional conveyor ran counterclockwise on a single support frame. The most exciting aspect was the conservation of space. Their new spiral equipment had a spiral diameter of 4' and it enabled a conservative footprint for the process. How many other companies do you know of that can do this?
Don't Take Our Word for It. Read What Our Customers Are Saying
The engineering manager at Matrix had positive feedback about their new Carryline USA spiral conveyor equipment and was happy to report that the dual spiral conveyors performed flawlessly with inline equipment during acceptance testing as well as on location at the customer site.
"Your team delivered the equipment as promised and exceeded our expectations on delivery. We sourced multiple other spiral conveyor manufacturers, and they all declined to accept the project due to the complexity, and the level of difficulty. This project would not have been made possible without the creativity, and unique design solutions by Carryline USA."
Engineering Manager at Matrix, a division of ProMach, which is a packaging solutions company.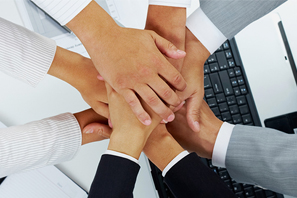 Be A Part of the IMS Family
Now it is your turn! Why wait? Imagine what is possible and make it a reality for your company with just a phone call. Partner with IMS today and you will have the same proven exceptional experience as our customers like Matrix received when they called us. Come and be a part of the trusted IMS family and experience exceptionalism in custom conveyor designs.
Social Share