INDUSTRIES SERVED
---
IMS provides system integration & automation systems, material handling equipment, electrical controls, and technical services for manufacturers across a variety of industries.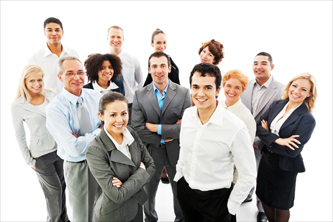 At IMS, we have experience solving some of the industry's toughest handling and automation challenges. Since 2003, we have provided high quality engineered solutions and/or technical support to our customers across many industries throughout the USA.
Our controls division offers electrical controls design, PLC programming, HMI screen development and programming, and field service. All of our panels are built and tested in our UL Approved shop prior to shipping to our customer sites.
We have the expertise to design, build, or service controls using Allen Bradley/ Rockwell Automation, Omron, Siemens, Mitsubishi, and other components as requested.
Let IMS help you streamline your entire manufacturing process from production to packaging to preparing for shipment. We can automate most processes in your facility efficiently and safely. We are happy to build our systems around the products and workstations of other companies in order to further automate your manufacturing environments, and we have plenty of experience working with the particular needs of many industries.
For more information on the various industries we serve, click in the sidebar or below.
Steel chains help protect your conveyors from parts with sharp edges, slide rails can be made in more resistant materials, and our products can be designed to resist oils and other chemicals that can cause damage to conveyor systems.
Carryline conveyor systems were originally built to handle the needs of ball bearing manufacturing and transport. See what we can do to help you with your ball bearing needs in general or as a small part of your manufacturing process as a whole.
We have special chain for small products and other customizing options to protect your goods from start to finish. Because we also supply conveyors for the pharmaceutical industry, our systems are highly specialized, and because we supply for the food and drink industry, you can expect our systems to have strict standards to prevent contamination.
Our conveyor systems are easily customizable to sort, pack, and prepare orders for shipment. Our systems can easily and safely move products between departments, as well as managing inventory. From any size product or package, our conveyor systems can automate nearly every step of the process of getting your package from the warehouse to shipment.
Our systems are highly customizable to ensure products are safely transported. We can also handle all of your inventory needs. Our systems can also be customized to sort, pack, and prepare orders for shipment.
The foodstuffs industry often requires stainless steel conveyors that are easy to clean, and, furthermore, tolerate frequent cleaning. Carryline has a wide range of conveying options that meet these requirements. We have extensive experience managing systems for the food and drinks industries.
Our systems are built to handle delicate products with small products management, the ability to connect to work stations for steps in the process that must be done by hand, and the ability to safely transport and package your goods for shipment.
Carryline supplies conveyor systems suitable for medical products and clean-room environments.
Our projects have included conveyors for catheters, nasal sprays and tablet packaging. Often extremely suitable for the medical products industry, we have also developed a special chain for small products.
Carryline has extensive experience supplying conveying systems for tobacco products manufacturers.
Our conveyors can be built to specifications for moving and packaging products from start to finish. Check out our special chains for small products and packaging builds.