Top Grip Conveyors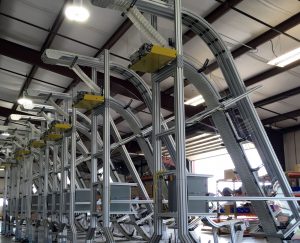 Top grip conveyors are used to safely and gently vertically convey your products or packaged goods to the next step of your process.
Like all Carryline specialty equipment, these can be customized to meet your elevation and footprint requirements.
For more information about Carryline and our versatile solutions to your manufacturing and distribution needs, please contact our knowledgeable representatives.