Bakery
---
Customized for the Bakery Industry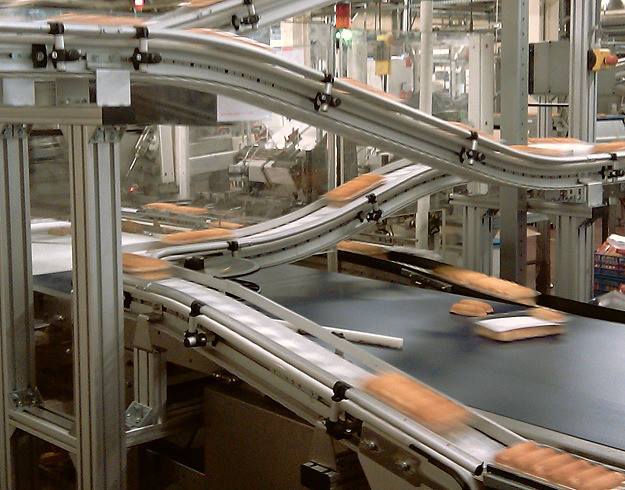 Like all food service industries, we realize that bakeries have special needs for hygienic and efficient handling. Moving and packaging bread, pastries, donuts, biscuits and other baked goods presents several challenges that must be overcome to streamline production.
Different stages of production require different types of conveyor systems. Additionally, as these are products meant for human consumption, you need to ensure that these conveyors are food safe and sanitary as well as meet the requirements of local health departments and other regulating bodies. Additionally, baked goods can be somewhat fragile and/or intricate. Due to this, it is especially important that the items reach their destination in the same condition as when they came out of the oven.
Another thing to consider is the importance of maintaining fresh products. Baked goods generally must be packaged quickly as to not compromise the product's fresh taste.
Integration with Existing Systems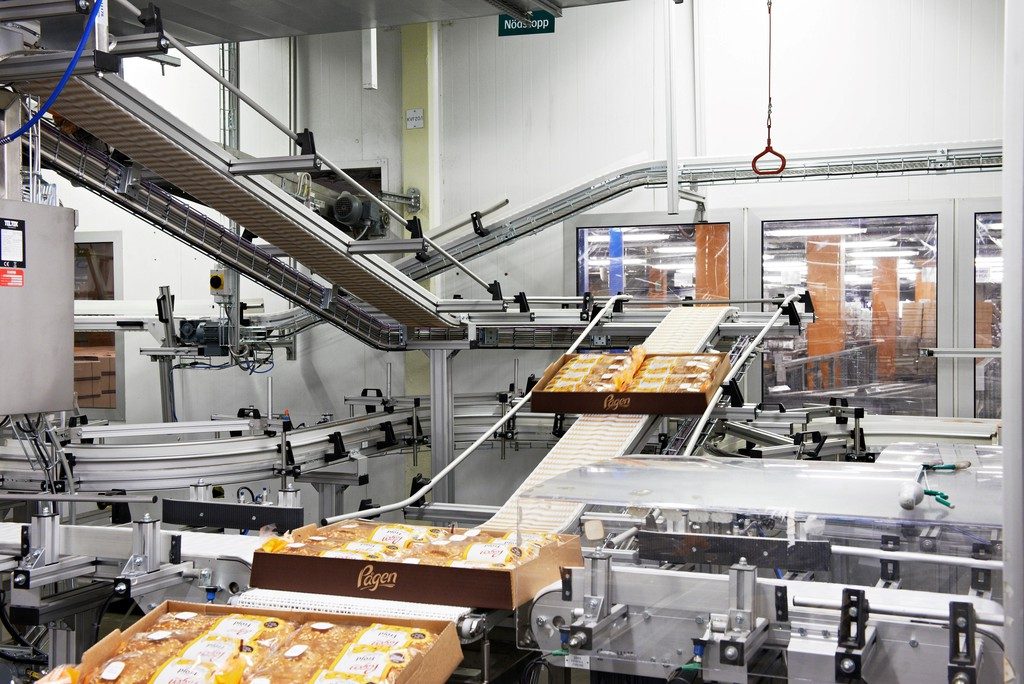 We have all of these factors in mind and can help you choose the perfect combination of conveyor systems, automation features and controls to meet your specific needs. Our lightweight conveyor belts can be customized to meet the needs and space of your business based on the type of baked goods being carried, the load that the conveyor system will be expected to carry, and the temperature of your baked goods, among other factors.
We can help ensure that our systems integrate well with any other systems that you already have in place to make sure that your operation works as smooth as possibly. We also have a panel build department that can design and build an industrial control panel that is specifically designed for your bakery business' distinct needs.
We offer a variety of conveyors, automation equipment, UL approved panels and other special equipment and are ready to discuss how we can best meet the needs of your bakery business.